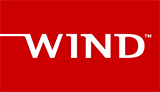 YOUR SYSTEM'S SECURITY PROFILE
Thanks for taking our survey. Here's a high-level snapshot of how you fared.
To have additional results and our recommendations emailed to you, enter your email address below. Check the box if you'd like more information on how Wind River® can help you optimize the security of your systems and devices.