In the competitive global economy, the industrial market segment must make its business more agile, efficient, and cost-effective. Digital transformation, fueled by Industrial IoT and new Industry 4.0 capabilities, enables industrial companies to adjust quickly to evolving market demands and competitive challenges by being connected, automated, and data driven. Wind River® provides modern software solutions that allow your business to meet this challenge with safety, security, and reliability built in.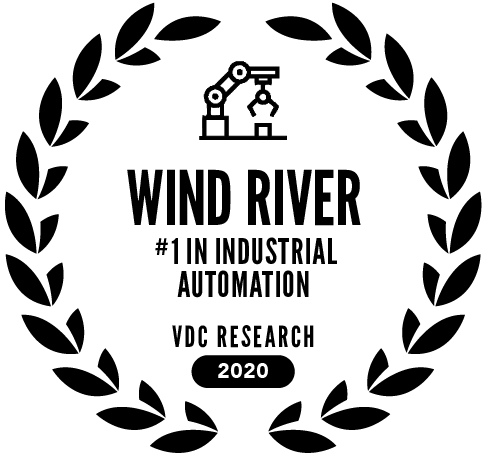 KEEPING INDUSTRIAL WORKERS AND EQUIPMENT USERS SAFE
As the digital transformation of the industrial segment accelerates, it is increasingly important to design and implement safety-related systems for smart factories, robotics, control automation, connected transportation, and more. How will you ensure the reliability of these can't-fail systems?
Wind River has a proven track record of success across safety-critical market sectors. Our comprehensive portfolio of software products enables the development of functional safety solutions that protect workers and device users from injury and save lives. Watch our video to see one customer's story.
SECURING CRITICAL INFRASTRUCTURE FROM CYBERTHREATS
Security threats to your network, facilities, operations, and products are not just an occasional issue but an important daily concern. Malware, viruses, and cyberattacks can jeopardize valuable information, operations, and business—as well as people's lives.
Wind River has nearly 40 years of experience keeping the world's critical infrastructure secure. With a foundation of security features designed into each Wind River product and a security team on the constant watch for CVEs, Wind River provides the maintenance and updates necessary to keep your equipment, your customers' business, and your device user data secure. Find out how.
RELIABILITY YOU CAN COUNT ON, FOR MORE THAN 30 YEARS
Your company's reputation is based on the safe, secure, and reliable operation of your products and business. But much of the legacy infrastructure that has provided reliable control systems for years is becoming outdated. To meet future needs and provide a stable foundation for IIoT, industrial equipment companies need a software virtualization solution with a reputation for proven reliability.
For more than 30 years, leading industrial companies have depended on Wind River to provide the highest level of reliability for their products. Read our white paper to learn how Wind River virtualization helps meet industrial requirements.
WHITE PAPER: Requirements for Virtualization in Next-Generation Industrial Control Systems
How Wind River Can Help
Explore how Wind River is enabling a new industrial era through virtualization,
real-time performance, and edge-to-cloud connectivity.