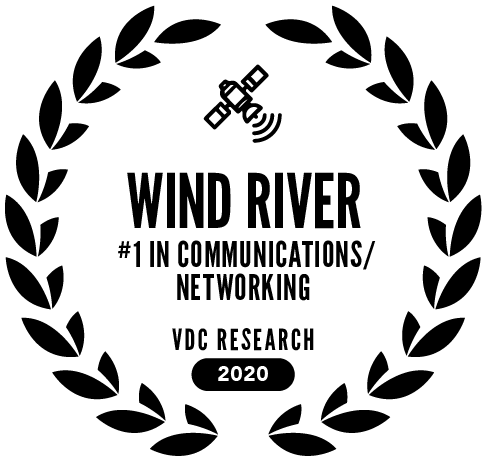 Use open source technology to deploy and operate vRAN commercially at scale
Download this free white paper from Heavy Reading to learn how.
Get the white paper
DISTRIBUTED, CLOUD-NATIVE, KUBERNETES-BASED SOLUTION FOR VRAN
Wind River is the provider of embedded Linux solutions for the majority of 5G radio access network (RAN) today. But with explosive growth in mobile traffic and CSPs under pressure to lower prices, enhance user experience, and reduce churn, how can traditional RAN keep up?
As the RAN goes virtual (vRAN), Wind River provides infrastructure to meet the new needs, enabling the benefits of 5G. Read this blog post to learn how to effectively transform the network with vRAN.
BLOG: The industry's first 5G cloud native, open source solution: Wind River Cloud Platform
SECURITY AT THE EDGE IS DIFFERENT FROM DATA CENTER SECURITY
As cloud-based technologies are adopted at an ever-increasing rate, they have become a potentially lucrative target for those looking to hack, exfiltrate, or monetize via malware the data within the cloud.
To meet these threats, security must be built into the infrastructure from the ground up, starting with the open source project, especially for deployments on the edge where physical security may be reduced. Learn how Wind River collaborates with the StarlingX community to build in security at the software infrastructure level to keep your network secure.
YOUR CUSTOMERS RELY ON YOU TO KEEP YOUR NETWORKS UP. ALWAYS.
High-availability for telco solutions is a must-have. Wind River has been providing can't-fail infrastructure solutions for decades and we consider it "table stakes" for the 5G edge. But there is a lot more that goes into keeping a system up and running and optimized, such as hitless updates, zero-touch provisioning, automatic recovery, and more.
Take a look at some of the features we think are critical to the success of a 5G edge cloud.
How Wind River Can Help
Find out how our solutions will help you deploy faster, lower operating cost, and deliver the performance, security, and reliability your customers expect.
Wind River Cloud Platform
Cloud Platform is a production-grade Kubernetes solution that makes 5G possible by solving the operational problem of deploying and managing distributed edge networks at scale.
PRODUCT PAGE
Wind River Linux
Wind River Linux delivers all the technologies essential to building a powerful, flexible, responsive, stable, and secure embedded platform for running the most demanding networks.
PRODUCT PAGE
Wind River Simics
Wind River Simics® revolutionizes design, testing, and iteration processes by allowing you to simulate anything, from chips to complex hardware and software systems.
PRODUCT PAGE