LINUX FOR THE INTELLIGENT EDGE
Many companies now have a corporate mandate to adopt open source technologies. Embedded Linux is fast becoming a viable option because of its accessibility, numerous tools and resources, and robust ecosystem. But navigating the many facets of Linux can be a daunting task. Let Wind River be your Linux partner.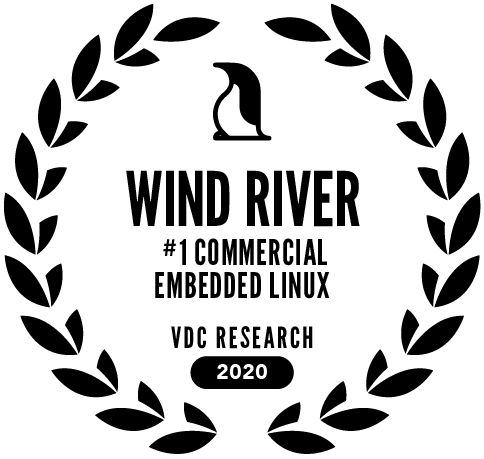 WE HANDLE THE DETAILS, YOU FOCUS ON BUILDING GREAT PRODUCTS
Build and deploy robust, reliable, and secure Linux-based edge devices and systems without the risk and development effort associated with roll-your-own (RYO) in-house efforts.
Accelerate time-to-market: Get started today building your Linux distribution with freely available Yocto Project source code—with assurance that you can easily move to one of our flexible subscription offers later.
Reduce total cost of ownership (TCO): Rely on fully validated, maintained, and supported source code with access to a team of Linux experts to help you tackle all your development lifecycle needs.
Unlock the full potential of open source software: Build market-specific Linux solutions addressing unique use case requirements for enhanced security, safety certifications, high performance, and low latency. Focus on your innovation with the assurance that you have a Linux partner to support any of your design and deployment needs.
Recent Certifications
Quality Certification
Wind River is committed to delivering outstanding software that consistently exceeds the expectations of our customers, following a rigorous quality system.
Face

Conformance

Wind River Linux has achieved conformance to the latest Future Airborne Capability Environment™ (FACE™) Technical Standard, Edition 3.0. The certification establishes Wind River Linux conformance as an Operating System Segment (OSS) that supports the General Purpose Profile (GPP).
ENHANCED SECURITY
Wind River Linux subscriptions provide ongoing threat mitigation to address emerging vulnerabilities. The Wind River security team constantly monitors security vulnerabilities. In addition, enhanced security and cyber system hardening capabilities are available for aerospace and defense use cases with Wind River Star Lab Titanium Security Suite and the Wind River Linux cybersecurity subscription for all other use cases.
Market Grade Linux
Aerospace & Defense
Anti-tamper and cyber hardening
STIGs (Security Technical Implementation Guides)
Standards compliance (NIST 800-53)
Automotive
Secure gateway/TCU and integrated cockpit entertainment systems
ADAS/AD decision-making modules as part of complete ISO 26262 solutions
Extensibility with open source technology (AGL, GENIVI, AUTOSAR, ROS)
Industrial and Energy
Electrical substations, robotics, and automation
61850 energy standard ready
Extended interoperability with 5G networks
Medical
Class II medical devices
Security vulnerability protection
Over-the-air (OTA) update solutions
Telecom
5G edge use cases such as vRAN
Carrier Grade Linux features and Test Suite
Ultra-low latency for 5G use cases
Any board, any architecture—we can help. Get started today.
COMMUNITY
Wind River is a member and active software contributor to a number of open source communities, such as the Linux Foundation (more than 15 years) and the Yocto Project. Our community participation includes defining market-specific Linux distributions (e.g., automotive grade, carrier grade, and energy grade) and contributing source code. We are the leading software contributor to the Yocto Project. Wind River is also the founding member of OpenChain, an open source community chartered to define requirements for building and deploying software to meet compliance mandates.
FEATURED CUSTOMERS
"The Wind River partnership is really important to Toshiba and where we're going in the retail industry and what investments we're making. They have over 30 years of providing safe and secure intelligent systems, and that allows us to work together to provide solutions that will allow us to create the digital transformation that our clients expect."
—Fredrik Carlegren, Director of Global Marketing, Toshiba
"Schneider has relied on Wind River for over a decade to help our engineers create groundbreaking industrial products more quickly while lowering our costs. In addition to Wind River VxWorks, Wind River Linux provides the security, scalability, and flexibility necessary to meet our needs for the Internet of Things (IoT) and help our customers access new data to transform their business."
—Nicolas Letterier, CTO, Schneider Electric
Apex Supply Chain Technologies
"To power our leading self -service and point of use dispensing systems, we chose Wind River Linux for the superior open source technology, integrated and optimized embedded development, and world-class customer support to shorten our development time and get to market quickly."
—Ben Savage, CIO, Apex Supply Chain Technologies