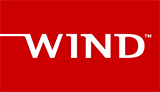 Wind River® strives to deliver secure and reliable products. But with ever-increasing numbers of interconnected IoT devices, software vulnerabilities have become more widespread than ever.
These vulnerabilities may occur in Wind River–developed products or in execution environments in which Wind River products operate. Wind River is committed to active threat monitoring, rapid assessment and threat prioritization, proactive customer notification, and timely remediation.
Choose from the following common security vulnerabilities to get information about their remediation.
For further research, check out other reported vulnerabilities in our common vulnerabilities database.